Your account ID number uniquely identifies your account. It is used, along with a license key, to authenticate API requests to download database updates and query web services. Learn more about managing license keys, and updating databases. Your account ID number can also be used to identify your account to MaxMind support agents for faster service.
Admin users and standard users with product/service permissions can view your account ID number through the account portal. Learn more about user permissions.
To find your account ID, click on 'Manage License Keys' in the Account menu of the account portal [direct link, login required].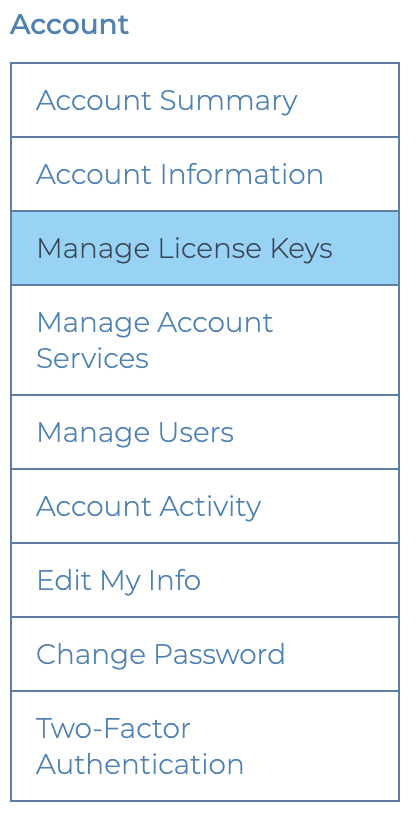 Your account ID number is displayed above your license keys.
This page was last updated on .