All of the minFraud services provide an IP risk score, as long as you are passing an IP address. The IP risk score tells you how risky the transaction is when you are only considering the IP address of the transaction. Learn about the IP risk score.
The minFraud Insights and minFraud Factors service also return risk data about the IP address, including IP risk reasons.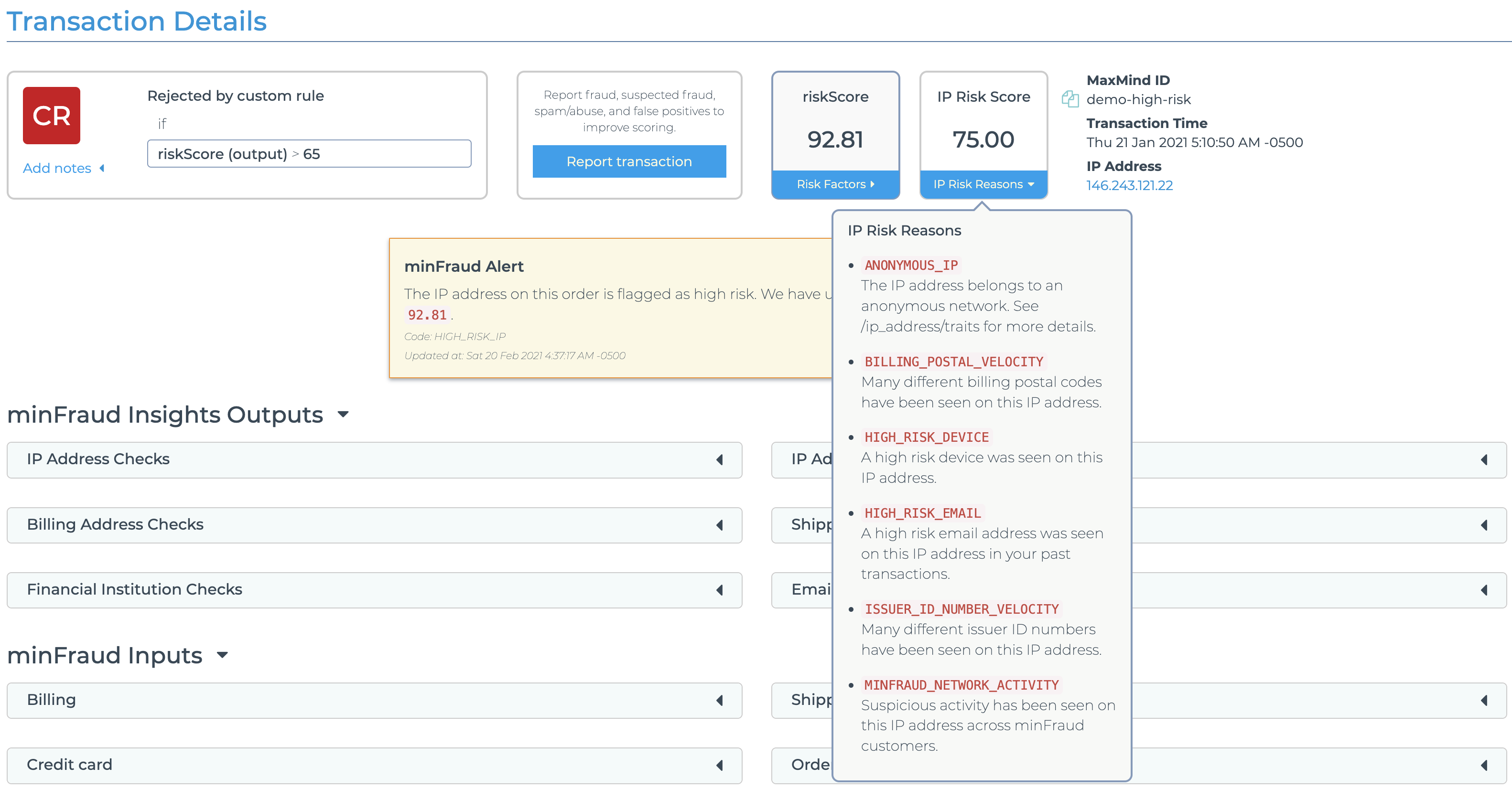 IP risk reasons are provided when there is an IP risk score higher than 0.01. The IP risk reasons explain why the IP address associated with a transaction may be considered risky. There are currently seven possible reasons that might be provided for a higher IP risk score:
You can see the specific reason codes that will be returned in the API specifications in our developer documentation.
The minFraud Insights and Factors services also return other risk data related to IP addresses that can be useful for manual review or building fraud detection algorithms of your own:
This page was last updated on .