You can view a history of all your online payments, and print out receipts or invoices. This feature is restricted to admin users and standard users with billing permissions. Learn more about user permissions.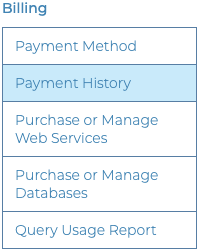 Click on 'Payment History' in the Billing menu of your account portal [direct link, login required] to see a list of all payments.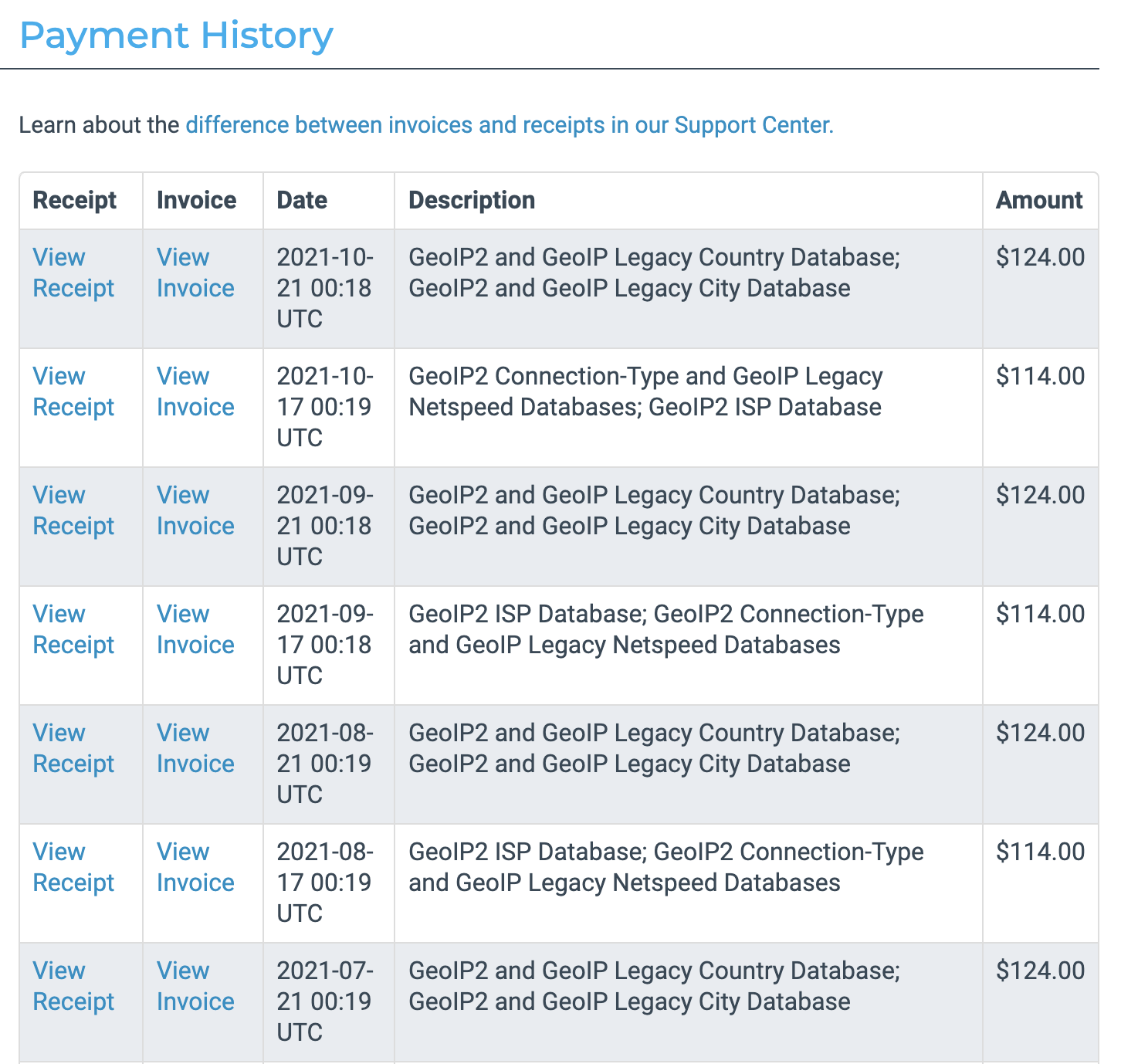 Both the invoice and receipt are automatically generated when a credit card or PayPal payment is made on the account either manually through our website or automatically by a subscription or auto-recharge. The invoice lists the amount that was due, and the receipt shows that this amount was paid. Any invoices listed in your account portal have already been paid.
If you need a PDF version of your invoices or receipts, please use your web browser to "print as PDF."
Advance invoices
We are not able to issue an invoice separately in advance of an online credit card or PayPal payment. If you need to be invoiced for offline payment (ACH, wire transfer, check), email sales@maxmind.com for assistance. Invoices issued for offline payment will not be displayed on the Payment History screen in your account portal.
VAT on receipts and invoices
If you need to display a VAT number on your receipts or invoices, you can add your VAT number to your account. Click on 'Account Information' in the Account menu of your account portal [direct link, login required]. Learn more about updating your account information. Updates to your account information will be automatically applied to your receipts. Please note that, as MaxMind is a US company, we do not include VAT in our pricing.
This page was last updated on .