If your account has access to one or more databases, you can review a log of all downloads made by your account. You may want to review this log as part of a regular audit, if you are reaching your database download limit, or if you suspect that there has been unauthorized access to your account. This log includes the date, IP address, IP geolocation, ISP, and organization associated with the IP address of all database downloads.
To review your download history, click on 'Download History' in the 'GeoIP2/GeoLite2' menu in your account portal [direct link, login required]. This feature is restricted to admin and product/service permission users. Learn more about user permissions.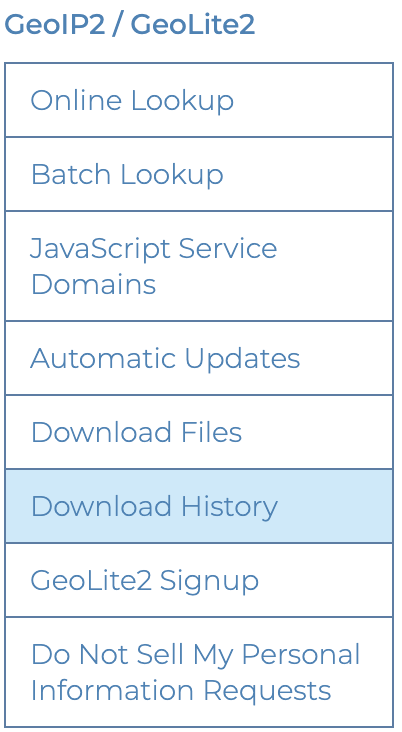 You can also get logs of downloads through a service usage report. These logs can be filtered by date and license key, but they will not show IP information for the requests. If you are trying to track down unusual downloads, it may be helpful to cross reference these two logs. Learn more about service usage reports.
This page was last updated on .