You may need to deactivate one of your license keys because it has been lost, because it may have been compromised, or because you don't need it anymore. If you are replacing a lost or compromised license key, make sure to generate a replacement and integrate it before deactivating any license keys that may be in use in order to avoid service interruption. Learn more about replacing a license key.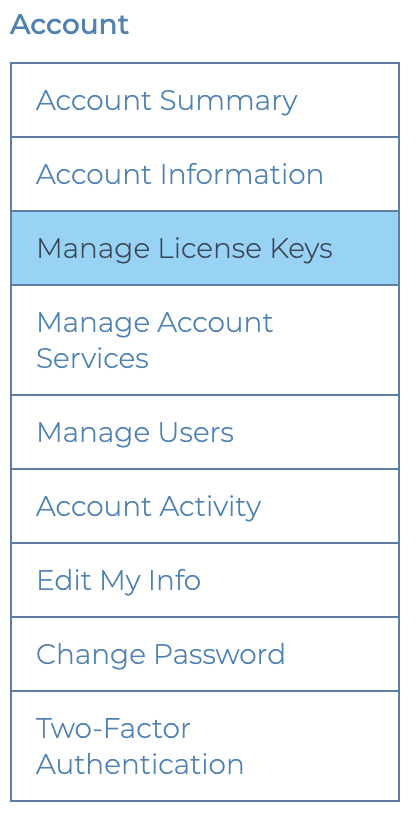 To deactivate your license key, click on 'Manage License Keys' in the Account menu of your account portal [direct link, login required]. This feature is restricted to admin users and standard users with product/service permissions. Learn more about user permissions.

Find the license key you would like to remove, and click the trash icon next to it. Confirm the license key details on the following page. Once a license key has been removed, it cannot be recovered.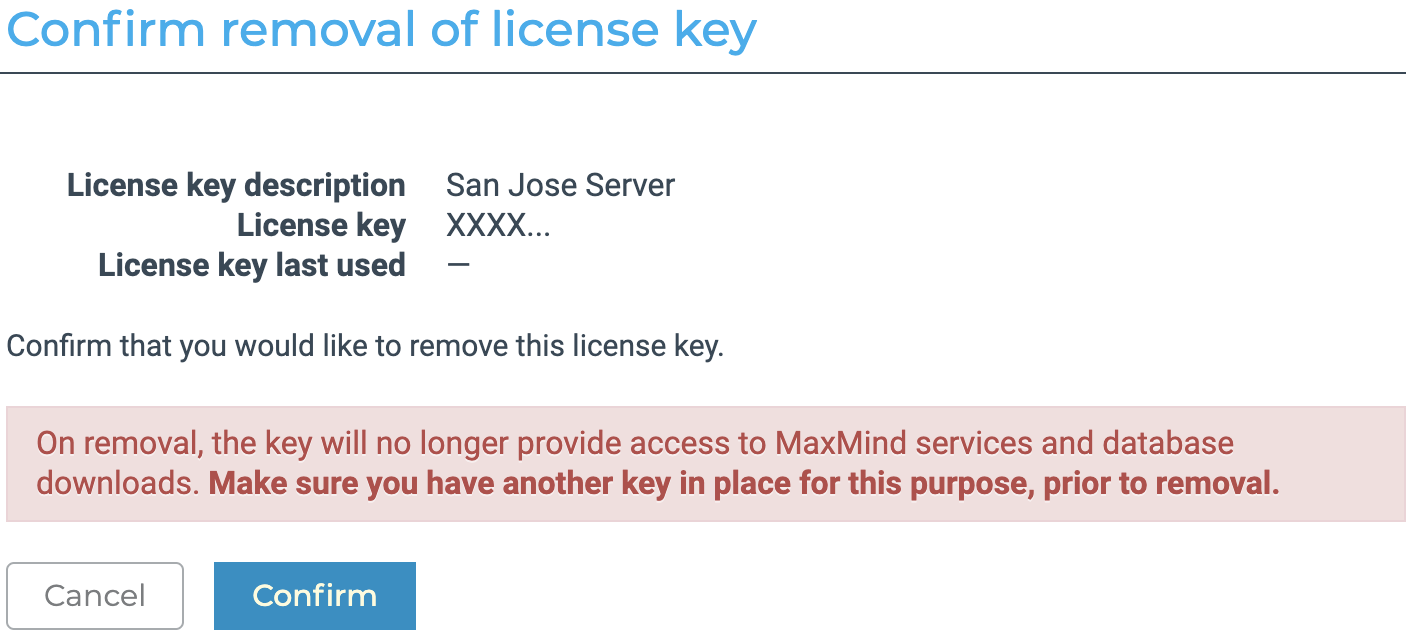 If you are sure you want to deactivate this license key, click the blue 'Confirm' button.
This page was last updated on .