A Custom Rule becomes active at the time it is created. Once created, a rule cannot be edited or deleted, but you can place it in an inactive state. Rules can be freely deactivated and reactivated as needed in the account portal. For example, you may have rules that you wish to use on a seasonal basis, or rules that are created to address a temporary concern.
Deactivate a custom rule
Click on 'Custom Rules' in the minFraud menu in your account portal [direct link, login required]. This feature is available to admin users and standard users with product/service permissions. Learn more about user permissions.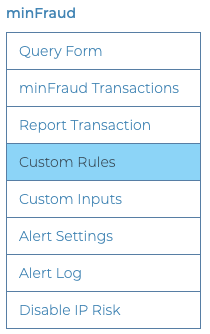 You will see a list of your current custom rules. Click on the blue "X" icon found on the far-right side of the rule you'd like to deactivate in your Active Rules table. Click "OK" to confirm the deactivation.

Under "Rule search filters", that rule will now appear under the "Inactive" filter.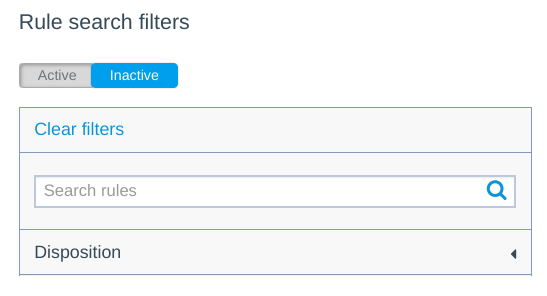 Reactivate a custom rule
Under the "Inactive" filter, click on the "+" icon found on the far-right side of the rule you'd like to reactivate in your Inactive Rules table.


Enter the priority rank number where you'd like the rule to be ordered among your active rules, and click the "Enter" button to confirm the reactivation. Your active rules are listed here so that you can easily review them as part of this step. Learn more about prioritizing custom rules.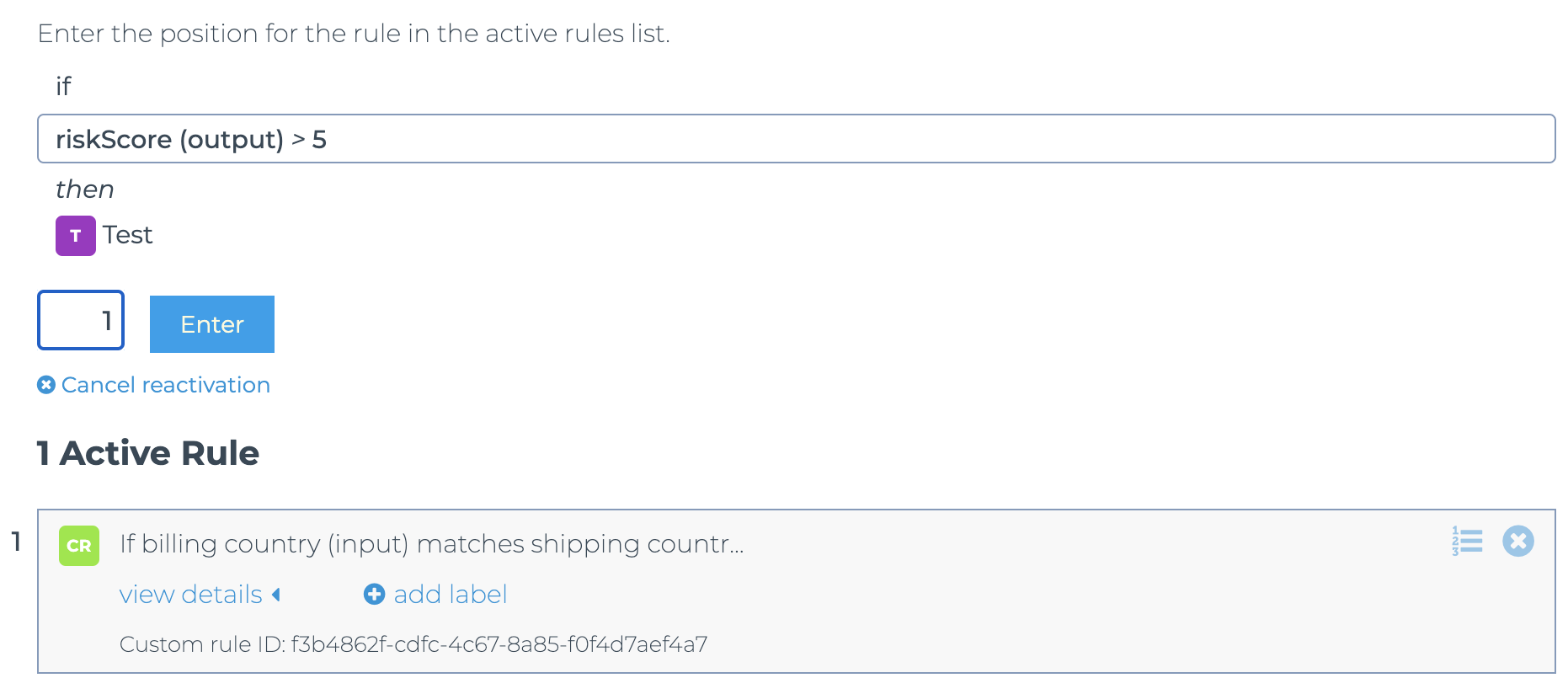 This page was last updated on .