Admin users can deactivate other users, including other admin users. Inactivate users are unable to log in to the MaxMind account portal, make any changes to your account, or receive any emails related to your account.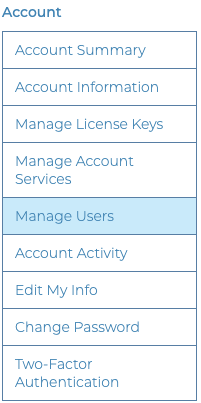 To deactivate a user, click on 'Manage Users' in the Account menu of your account portal [direct link, login required]. This will display a list of all users in your account.

To deactivate one of these users, click on 'Edit' link in the 'Edit User' column of the user table.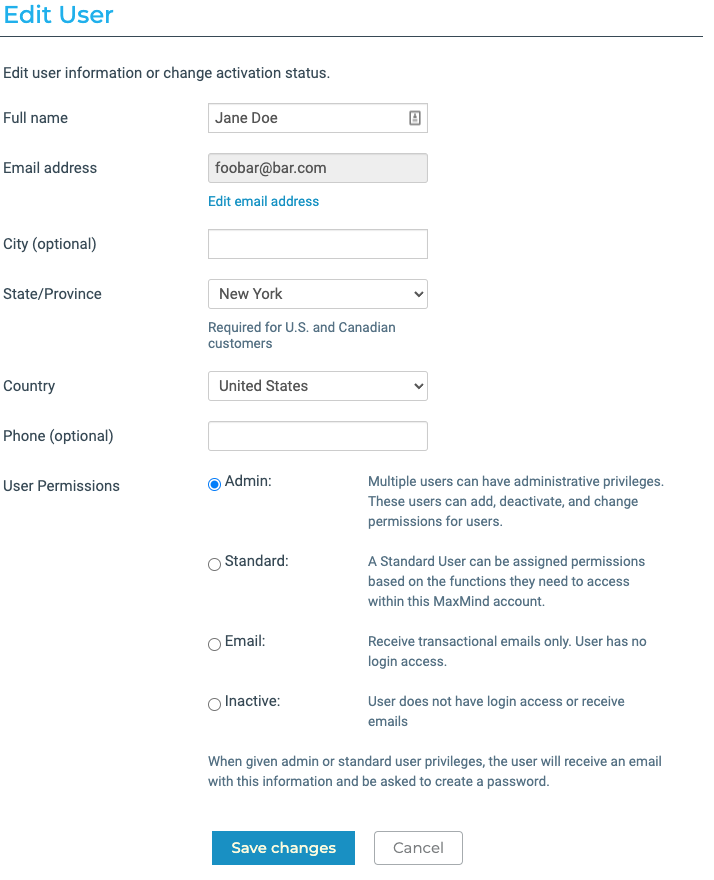 From this page, select 'Inactivate' from the 'User Permissions' options, and click 'Save changes.'
We do not allow users to be deleted at this time.
If you want to deactivate or close your account, rather than just deactivating one or more users, you can learn more about that process.
This page was last updated on .