In order to keep your account secure, you should regularly update your password.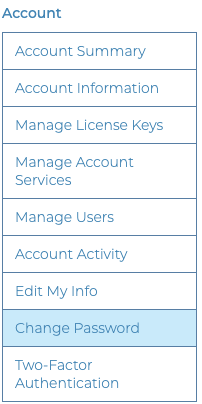 You can update your password by clicking on the 'Change Password' link in the Account menu in your account portal [direct link, login required]. You will have to enter your current password in order to change your password. If you have forgotten your current password, you can reset your password.
Make sure that you use a strong, secure password. Learn about good password practices at connectsafely.org.
This page was last updated on .