If you are concerned that there may be suspicious or unauthorized activity on your account, you can review your account users' activity.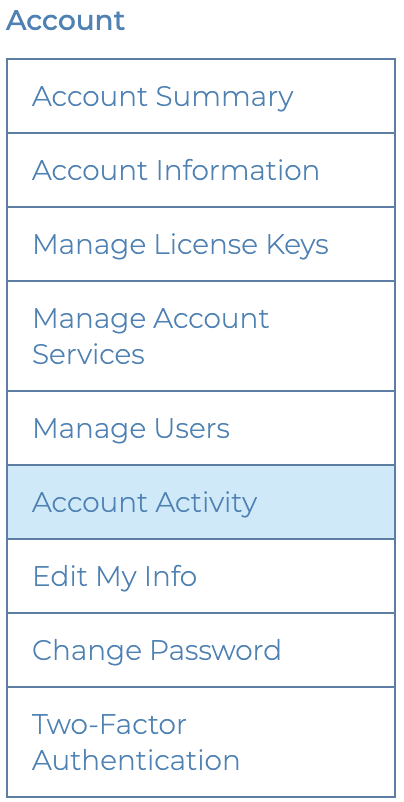 Click on 'Account Activity' in the Account menu in the account portal [direct link, login required]. This log includes a time stamp, requester, and subject for each of the following actions:
Creation of a new user
Deactivation of a user
User password changes
Email address / username changes
Payment information changes
Account administrators can see activity for all users on the account, while non-administrators will only see their own activity. Learn more about user permissions.
If you believe that one or more of your account users has been compromised, Admin users can reset the password of the affected users. You can also contact our support team for assistance.
This page was last updated on .